The Local Messenger for Advertisers – Q3 Newsletter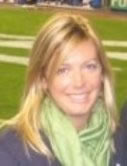 By Sarah Wallace
Centro's National Manager of Strategic Solutions & Products
We all know Q4 can be a stressful time for media planners, so Centro has developed several customized programs including Cyber Monday, Gift Guides, and Back to School to ease your year end planning.
In addition to our regular plans, we're now creating customized programs to ease reaching niche targets across local markets. With packages readily available, we hope to make the planning process even easier for the publisher and advertiser. We can create a variety of customized programs, which include integrated content, non-standard units, local sponsorships, and programs by vertical, to help you develop a unique campaign and plan ahead.
Here are some examples: (Jason, let's make each bullet clickable to the ppt 1sheets)
Cyber Monday, Last Minute Shopping, & Post-Holiday Sales: Why hit the malls with the rest of the country when you can order online from your desk right after Thanksgiving? That's what more and more consumers are doing, and local websites are jumping in on the action. In 2007, Cyber Monday online sales hit a record of $733 million, according to ComScore. . Many sites are creating special gift guides to run pre-Cyber Monday to the post-holiday shopping season. These three programs are currently in development, and will reach the consumer at all points during the highest shopping season of the year!
Back to School: According to The National Retail Federation back to school spending topped $18 billion in 2007. Second only to the holiday shopping season,

BTS

is prime time for retailers. We've targeted the Top 10 local markets via Back to School Guides, Homepage, Living and High School sections to help you reach your audience in high traffic areas.
Stock Ticker: This package focuses on targeting the active investor. We've researched the top 10 markets and found unique opportunities to reach this audience with efficient and turnkey homepage and business section program. Through high-profile logo sponsorships on local site stock tickers, this program can garner over 84 million impressions with just a $2 eCPM.
Pit Pass:

NASCAR

is the #1 spectator sport in the U.S. Now you can follow the

NASCAR

circuit for the remainder of 2008 and effectively reach NASCAR's die-hard fans. Pit Pass provides ownership of

NASCAR

and motorsports content in local markets for the two weeks leading up to the race.
Concierges of Cool: Having a hard time finding young, social trendsetters? This program reaches hipsters and party-goers through premium positions in nightlife, event, and entertainment guides.


For other key retail opportunities, holidays, and client-focused periods, let us know how we can help create and execute custom solutions and provide strategic direction for you.
As we head into the craziness of Q4, let us know if you need something special, and we'll make it happen for you!